February 10, 2018, 1-4 pm
Couples – Looking for something different to do this year for Valentine's Day? Change it up! Get ready to loosen up and tap into your creativity with your significant other by your side. Plan a Valentine's date with a little mess and a lot of love. Spark your inner-artist as a couple and create a memory! Choose any shape in Amy's studio. Invite another couple and double the fun! 
Singles – Don't have a significant other? No worries, you are especially invited to join the celebration of love. Come by yourself, or bring a friend or family member. I'll provide a relaxing and fun environment. With one-on-one attention, you'll learn quickly.  Ask Amy for the shape you want when you register. So relax, and embrace… your creative side.
BONUS: I'm providing a love-ly dessert for this one. Like chocolate? So do I!  
As the workshop nears, Amy will ask what type of base you would like her to bring. She has almost every color you can imagine and lots of embellishments, including 9 different types of letters to personalize your mosaic with special words.
Shapes include:
Heart (2 sizes)

Curved Heart

Double Heart

Open Heart

L-O-V-E
All supplies are provided. During the workshop, you glue the tesserae onto to a base. Amy gives detailed instructions to guide you as you create and offers feedback as needed. Each mosaic will be uniquely designed by you.
Amy grouts your mosaic and has it ready for pick up within a week at the Richardson Mercantile.
Cost: $35/participant ($25 alumni)
Location: Richardson Mercantile, 101 S. Coit, Richardson, TX 75080
Don't Delay, Sign Up Today! Space is Limited.
To make your reservation, 
call Amy @ 972.746.7002.
Have questions? Email Amy @ bbdmosaics@gmail.com.
Want to bring a group of 5 or more? Ask Amy about a group discount!
Locations
Broken By Design Mosaics has two locations:
Richardson Mercantile (908)
101 S. Coit Rd, Richardson TX
972-479-9990
Lone Sar Mercantile (J5)
2031 W McDermott Dr., Allen, TX 
972-332-8744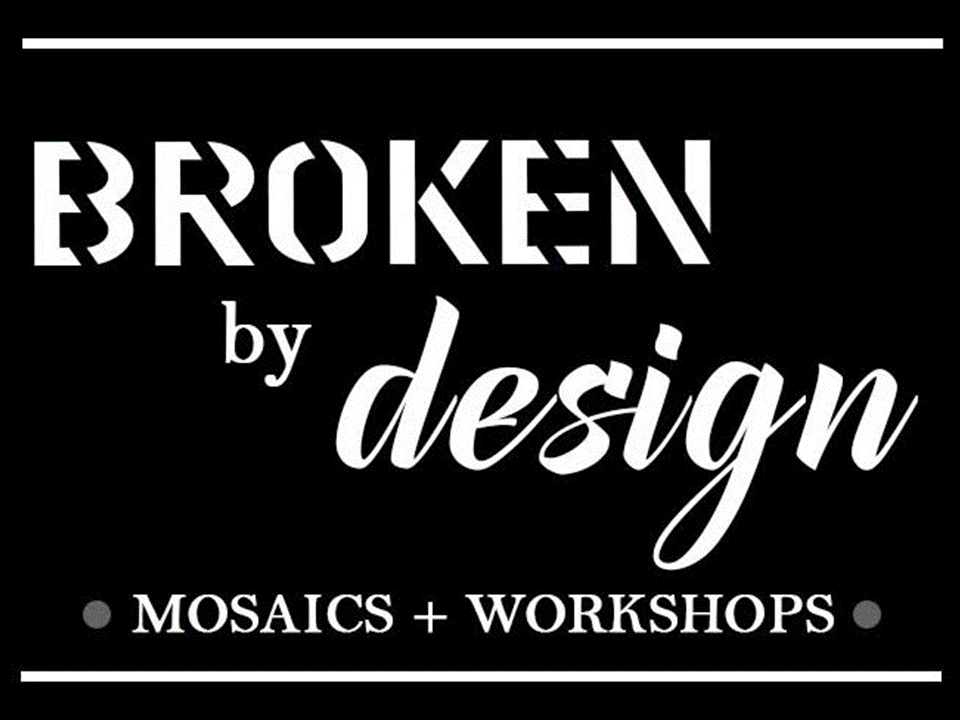 Store Hours
 Monday - 10am - 7pm
Tuesday - 10am - 7pm
Wednesday - 10am - 7pm
Thrusday - 10am - 7pm
Friday - 10am - 7pm
Saturday - 10am - 7pm
Sunday - 12pm - 5pm
Broken By Design Mosaics
Broken By Design Mosaics Located at Richardson Mercantile