Mosaic Angel Workshop
For over 9 years, award-winning mosaic artist Amy Glass, has been mastering the art of mosaics and has led over 150 workshops.
Join Amy as she leads her second mosaic workshop for Richardson Mercantile on Wednesday, November  9, 2016, 6-9 pm. Light snacks provided.
Participants in this workshop will create their own angel mosaic. From Amy's extensive supply bins, you'll select your own  items to create your one-of-a-kind mosaic angel. Amy will contact workshop participiants before the class to find out what colors or embellishments you want to use so you can create your own custom piece. You will choose:
Handcrafted wooden angel base (cut in Amy's studio) 

Different colors/patterns of broken tiles/dishes/etc.

Embellishments
All supplies provided. Then, you'll glue them onto to your base. Amy will give detailed instructions to guide mosaic artists as they create and offer feedback as needed. Each mosaic created will be similar, but each one will be uniquely designed.
Amy will grout your mosaic and have it ready for pick up two days after the workshop, November 11. Light snacks served. Come ready to let your creative juices flow as you create your own little piece of Texas.
Cost: $45/person. Early-bird discount for the first 5 paid registrations.
No matter how creative (or uncreative) you are, you can create a beautiful mosaic.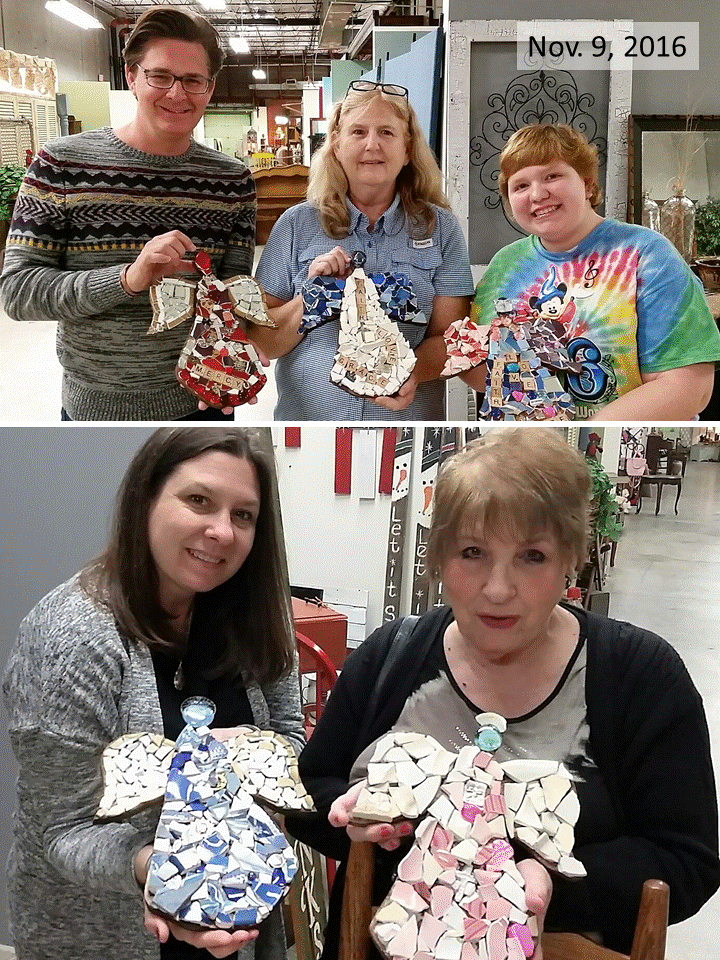 Locations
Broken By Design Mosaics has two locations:
Richardson Mercantile (908)
101 S. Coit Rd, Richardson TX
972-479-9990
Lone Sar Mercantile (J5)
2031 W McDermott Dr., Allen, TX 
972-332-8744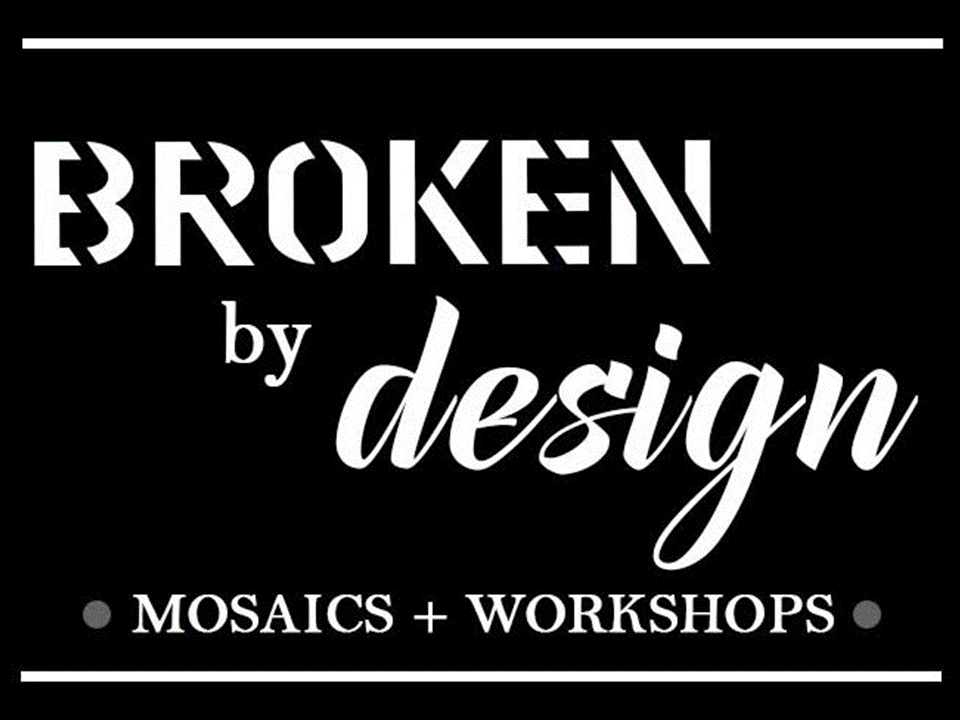 Store Hours
 Monday - 10am - 7pm
Tuesday - 10am - 7pm
Wednesday - 10am - 7pm
Thrusday - 10am - 7pm
Friday - 10am - 7pm
Saturday - 10am - 7pm
Sunday - 12pm - 5pm
Broken By Design Mosaics
Broken By Design Mosaics Located at Richardson Mercantile