Mosaics + Workshops
Welcome to Broken By Design Mosaics!
Award-winning mosaic artist, Amy Glass, has been creating mosaic masterpieces and helping others to do the same since 2007. Her passion is mosaics and people, so leading mosaic workshops is a perfect fit. Her goal is to glorify God through her artistic creations and workshops. Her store is located in Richardson, TX, just north of Dallas. 
She opened Broken By Design Mosaics in 2016 to sell her creations and to teach others to create their own unique masterpiece. 
Mosaic sessions with Amy and Broken by Design are so much fun and really such a blessing. She has allowed so many ladies to come, relax, enjoy time with friends, and leave with a beautiful and unique creation. Amy's thorough instruction and her experienced talent make her the perfect instructor. I can't wait for my next mosaic project!
SUSAN LEONARD
Amy has the gift of hospitality and has the passion for making each person feel welcome and affirmed. Her nurturing instruction is gentle and patient. She looks to connect with the person, not just turn out a product. She encourages workshop participants to try new ideas and not be afraid to fail. I know that she will be a blessing to the many people who she will meet through this newest endeavor. Over the years I have made many pieces that I cherish, and many more that I personalized for gifts.
COLLEEN EPSTEIN
Amy has a gift for teaching mosaics as well as a passion for helping others. I am not creative at all, but loved learning how to make mosaics from her. I have done several workshops and always have a great time! Amy is a blessing to all who attend her workshops. One of my favorite things is seeing how everyone else does their project – each one unique to the individual.
ANGELA BAXTER
Amy is so talented and to get to have her come along side you and help you find the creativity that is inside each of us is truly a blessing. I had a private workshop for my birthday and all my friends loved it. I also had an opportunity to have my out of town family do a workshop and lots of Texas souvenirs were made. Memory making opportunities are just a booking away.
SANDRA MOORE

Locations
Broken By Design Mosaics has two locations:
Richardson Mercantile (908)
101 S. Coit Rd, Richardson TX
972-479-9990
Lone Sar Mercantile (J5)
2031 W McDermott Dr., Allen, TX 
972-332-8744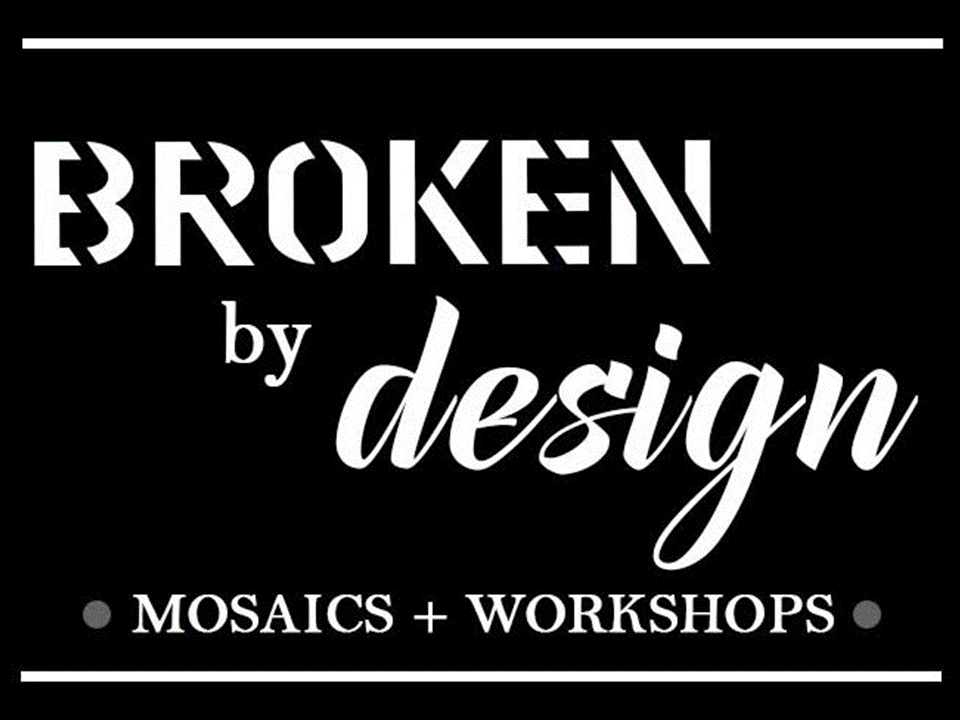 Store Hours
 Monday - 10am - 7pm
Tuesday - 10am - 7pm
Wednesday - 10am - 7pm
Thrusday - 10am - 7pm
Friday - 10am - 7pm
Saturday - 10am - 7pm
Sunday - 12pm - 5pm
Broken By Design Mosaics
Broken By Design Mosaics Located at Richardson Mercantile