Private Workshops
Besides teaching monthly public workshops, Amy also offers private mosaic workshops. The minimum group size is 10 participants, but she can accommodate groups as large as 25 participants. Almost any group you belong to can create together at a mosaic workshop, including:
* Moms Groups
* Corporate Team-Building
* Neighborhood Groups
* Sunday School Groups
* Bible Study Groups
* Family Get-Togethers
* Ladies Night Out
* Mother/Daughter
* Birthday Parties
* Bridal Showers
* Baby Showers
* Couples Night
* Girl Scout Troops
Cost: $300/10 participants, $30 for each additional participant up to 25 participants
Supplies: All supplies are provided. You choose the base theme – western, religious, butterflies/birds, animals, hearts or cats/dogs. The instructor brings the bases, tesserae (pieces to glue onto the mosaic) and glue.
NOTE: Participants can bring something to add to their mosaic, like an heirloom (grandma's jewelry).
Process: Contact Amy, 972-746-7002, or bbdmosaics@gmail.com to set up your workshop. Date is confirmed when payment is received. As the workshop date gets closer, Amy will confirm the theme, colors, and additional supplies. At the workshop, participants glue the tesserae onto the base after instructions are given. Feedback is given as needed. Mosaics are grouted and available within a week after the workshop. 
Location: My place or yours – you choose.
I am happy to host your event at the Richardson Mercantile (101 S. Coit, Richardson, TX), or bring it to your location. All I need is space to lay out the supplies and tables for creating the masterpieces. I have tablecloths to protect furniture and clean up is as easy as wiping down and vacuuming. Occasionally, workshops can be held in my private studio (Dallas, near Coit & George Bush), the Lone Star Mercantile (Allen, TX) or Hobby Lobby (Plano, TX).
(*** Discounts available for certain groups,
 ask Amy to see if your group is eligible for a discount.)
So … are you ready to book a private group?
Call Amy today at 972-746-7002.
Locations
Broken By Design Mosaics has two locations:
Richardson Mercantile (908)
101 S. Coit Rd, Richardson TX
972-479-9990
Lone Sar Mercantile (J5)
2031 W McDermott Dr., Allen, TX 
972-332-8744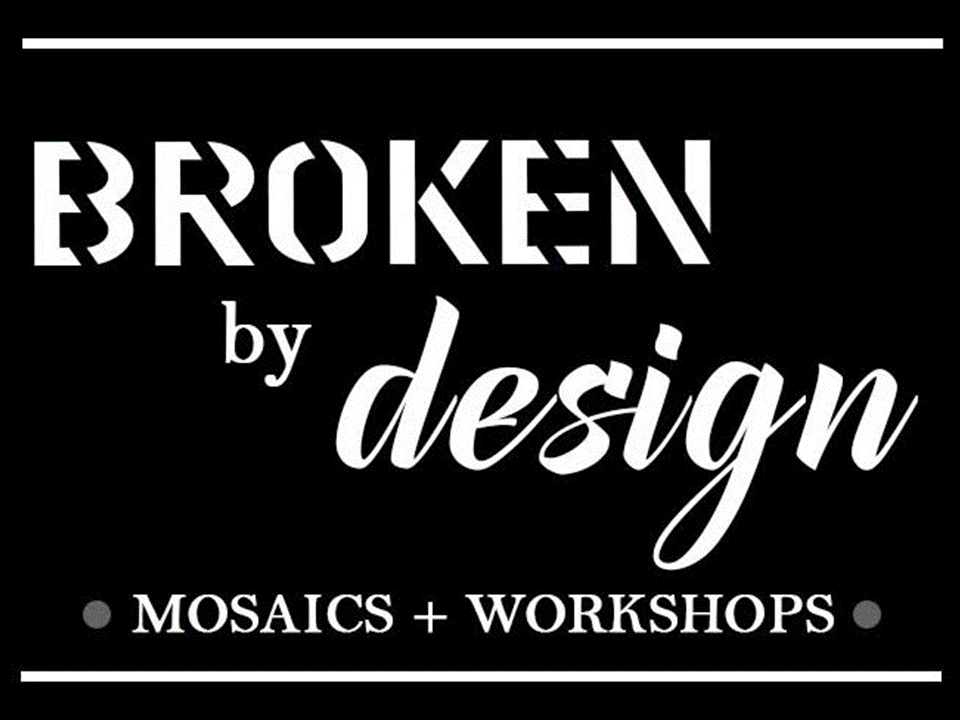 Store Hours
 Monday - 10am - 7pm
Tuesday - 10am - 7pm
Wednesday - 10am - 7pm
Thrusday - 10am - 7pm
Friday - 10am - 7pm
Saturday - 10am - 7pm
Sunday - 12pm - 5pm
Broken By Design Mosaics
Broken By Design Mosaics Located at Richardson Mercantile