Pick-Your-Base Mosaic Workshop
This workshop does not have a theme – you can create any mosaic you want! Join Amy on December 16, 1-4 pm for a mosaic workshop. As the workshop nears, Amy will ask what type of base and tesserae you would like her to bring. She has almost every color you can imagine and lots of embellishments, including 9 different types of letters to personalize your mosaic with special words.
Shapes include:
• Faith (cross, angel, heart, Star of David)
• Music (treble clef, music note, piano, guitar, drum)
• Western (Texas, cowboy boot, cowboy hat, longhorn, flag)
• Animals (cat, dog, elephant, gecko, birds, butterflies, etc.)
All supplies are provided. During the workshop, you glue the tesserae ontoto a base. Amy gives detailed instructions to guide you as you create and offer feedback as needed. Each mosaic will be uniquely designed by you. Amy grouts your mosaic and has it ready for pick up within a week after the workshop at the Richardson Mercantile (Coit & Belt Line). Light snacks served.
Cost: $35/participant
To make your reservation, call 972.746.7002. Don't delay, sign up today!
Want to bring a group of 5 or more? Ask Amy about a group discount!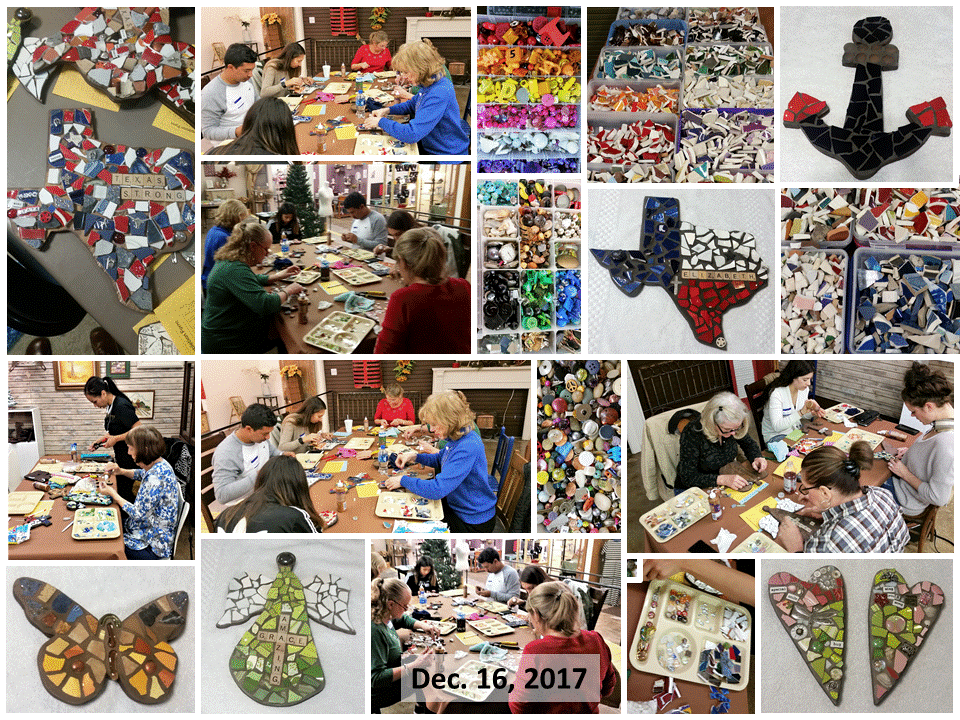 Locations
Broken By Design Mosaics has two locations:
Richardson Mercantile (908)
101 S. Coit Rd, Richardson TX
972-479-9990
Lone Sar Mercantile (J5)
2031 W McDermott Dr., Allen, TX 
972-332-8744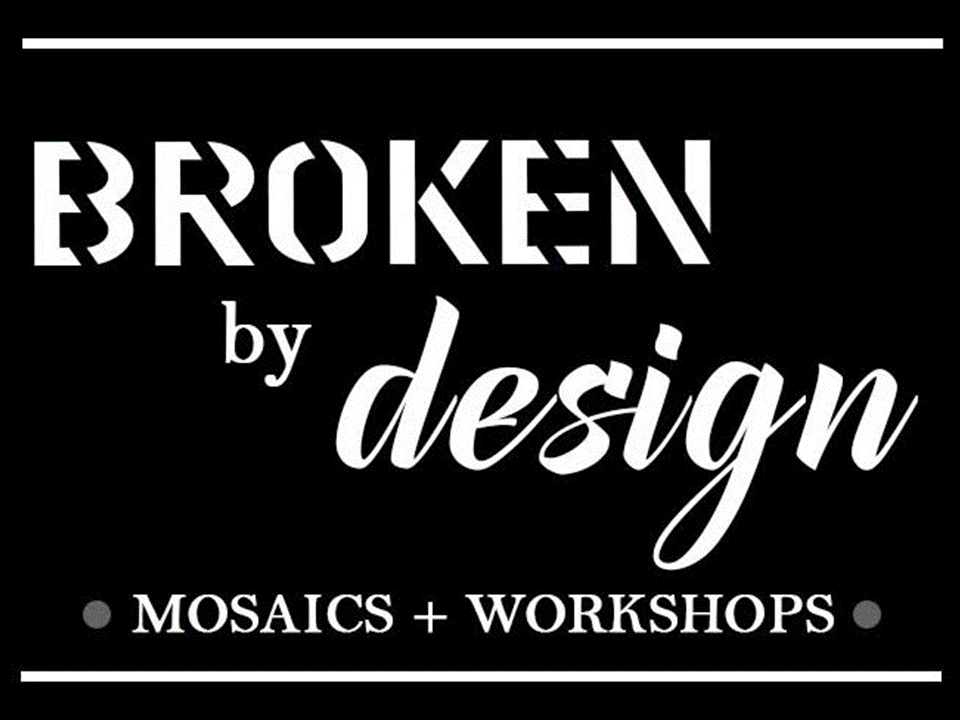 Store Hours
 Monday - 10am - 7pm
Tuesday - 10am - 7pm
Wednesday - 10am - 7pm
Thrusday - 10am - 7pm
Friday - 10am - 7pm
Saturday - 10am - 7pm
Sunday - 12pm - 5pm
Broken By Design Mosaics
Broken By Design Mosaics Located at Richardson Mercantile